Adding Value, Saving Time, Saving Money
We are an organisation that focuses entirely on our customers' needs by providing:
Honest, impartial and expert advice
First rate service and support in times of need
Protection from unscrupulous behaviour by some other companies
Saving time, saving money to ensure we are creating value for you and your business.
Our Promise
We will treat you as an individual, tailoring our advice and solutions to your specific needs, from first introduction through the lifetime of our relationship. Our work will lead to value for you and your business.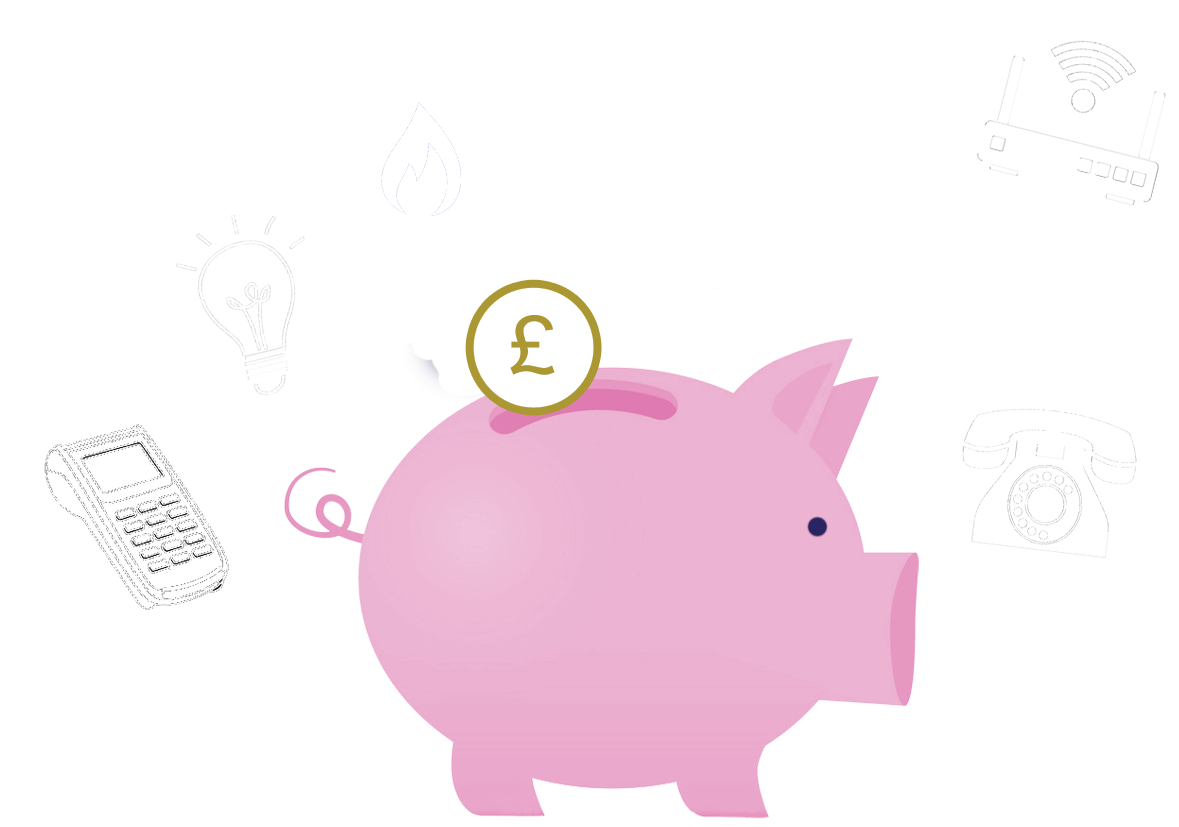 Our Service:
Honesty & impartiality

We provide clear and transparent advice with no obligation. We do not have preferred suppliers, but instead always work our hardest to get the right supplier for your business needs.

Service provision

We provide advice that is tailored solely to each business. This results in the right contract with the right supplier, at the right price, adding value for you. We get the answers you need.

Life-time support

We provide lifetime support for every customer, whether or not they are contracted on one of our solutions. Our relationship with our customers often lasts for many years.
Don't take our word for it, see what our customers say about us
The service saves valuable time. I receive at least 10-20 calls a day from energy suppliers. With Saffron Business Solutions, I don't have to worry about these calls any more or spend time on the internet trying to find the best business deals. With Saffron Business Solutions, they sort my energy supplier for me and get me the best deals. I choose which one I like and all the work is done. They are there to support me with the deals and change over and renew, when the time comes. I can't thank them enough.
Nicholas Smith, Knowle, Avon
Customer since February 2013

SBS have always been honest, clear, concise and quick to respond to issues or problems I have experienced over the years with suppliers, particularly around billing, and have always provided a 'fix'. They have provided value to my business by saving a great deal of time, money and worry by always being there. I always feel they have our best interests at the forefront of all they do for us. They deliver excellent service and come highly recommended.
Lance Pardoe, Uplands Diner, Swansea, Wales
Customer since June 2012
I have been using Saffron Business Solutions for my business electricity and advice on a range of related issues for all retail sites in our group, since 2011. I would recommend their excellent level of service to any business owner. I have always felt they have my best interests at heart and they have at all times been professional, proactive and transparent. I saved a great deal of money by contracting my electricity supply through SBS and I have recently undertaken our fourth renewal with them because, their excellent service aside, I have not been able to beat the price they offered on renewal.
Ranj Hayer, Weston-Super Mare
Customer since October 2011

Extremely happy with the level of service provided by Saffron Business Solutions. They gave us an honest and clear indication on comparisons, with no hidden charges, and understood our needs. They illustrated good relationships with their approved suppliers, which led to a prompt transfer in supplier and ongoing after-care.
Ronak Patel, Cambridge
Customer since July 2018

I can't thank you enough for all that you've done. I have dealt with companies in the past where they don't prioritise my needs and have focused instead on their own need to take customers on. These companies provide no back-up once you join. But with SBS, everything was such a simple process.
Imitaz Aslam, Scunthorpe, Lincolnshire
Customer since November 2017

I have been with Saffron Business Solutions since 2015, and the service and customer care has been second to none.
They always put the customer first and I continue to trust them to source the best price for my energy supply.
I recommend SBS to any business owner in need of help with their costs, so they can focus on running their business as SBS has done for me.
Sarbjit Sekhon, Gloucestershire
Customer since January 2015

Saffron Business Solutions have been fantastic. They have taken all the stress out of dealing with companies. Whether it be gentle reminders or arguing on our behalf with the company who regularly make mistakes on invoices, they have always provided a professional and friendly service. We have one contact that we speak to regarding all of our accounts however, should they be out of the office, whoever we speak to know our accounts so we never feel we have to waste time explaining anything. We wouldn't hesitate to recommend them.
Kim Homer, Linton Zoo, Saffron Walden, Essex
Customer since August 2014
Saffron Business Solutions have steered me to hassle-free good deals on energy for the last 4 or 5 years. Most things in business do not come easy, but the people in this company remove a little bit of the stress of it all. Thank you.
Mat Slater, North Shields, Cullercoats Coffee, Tyne and Wear
Customer since October 2014
The service is very professional and SBS go the extra mile to sort out any problems, so that they are resolved in a timely manner.
Ashok Pindoria, K&J Stores (Spa), Cadishead, Manchester
Customer since May 2014
I am so glad that I contacted Saffron Business Solutions. They have made sourcing cheaper supplies for our electricity easier. The service that I have received has been excellent and nothing I ask is too much trouble or seems a stupid question to them. I would happily recommend them to other companies.
Sarah Funston, East Anglian Tractors LTD / C E Funston Tractor Sales LTD, Arkesden, Clavering, Essex
Customer since January 2019